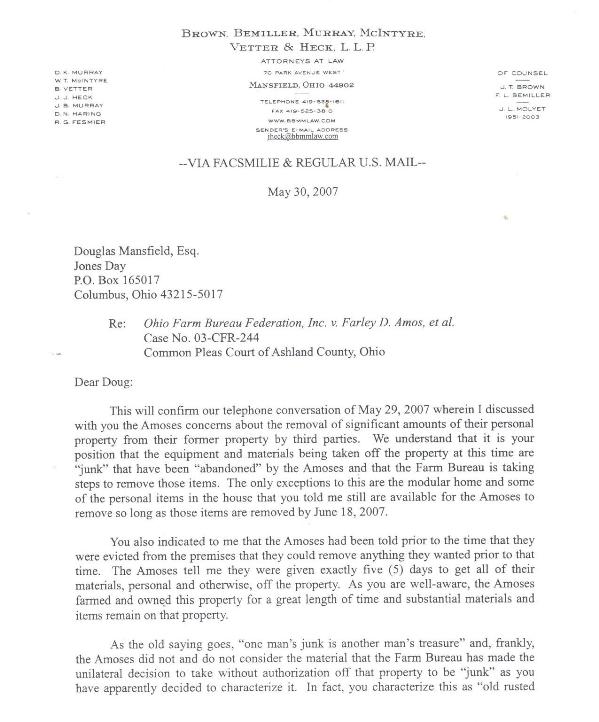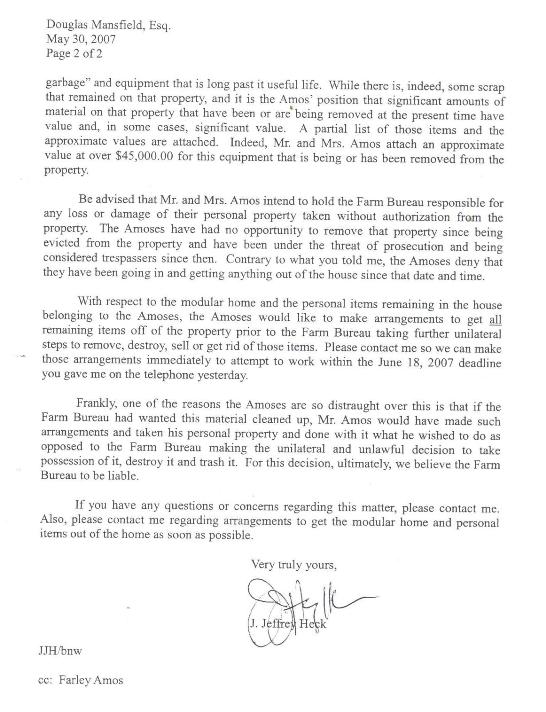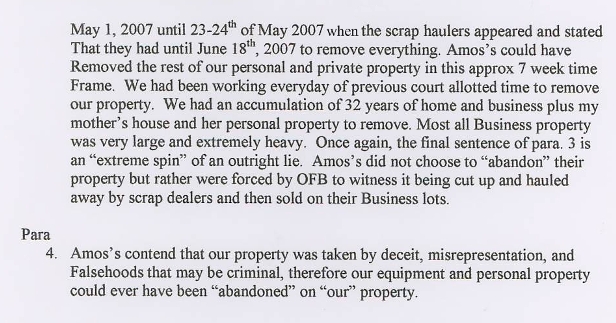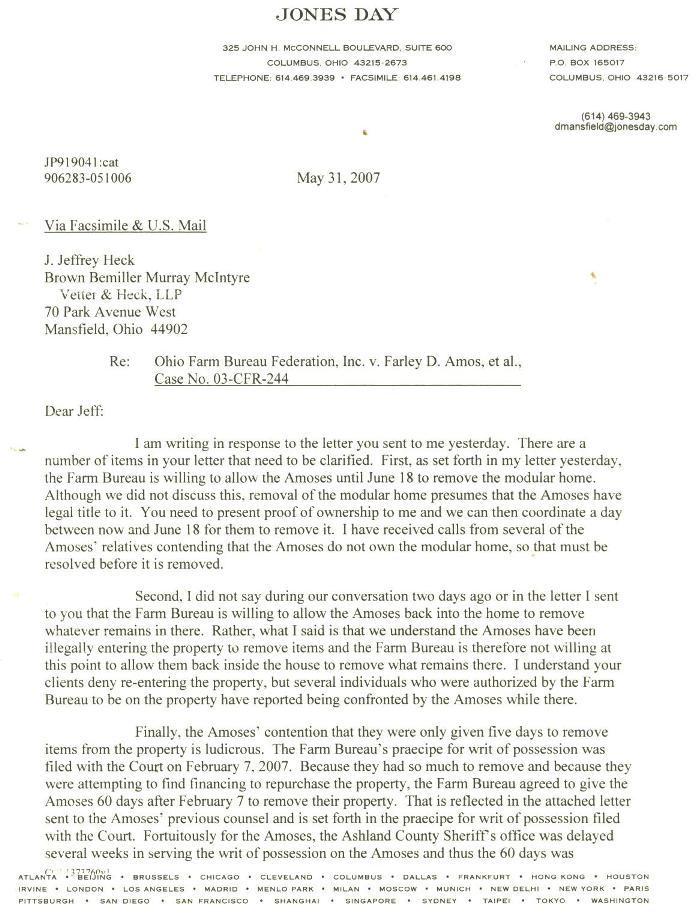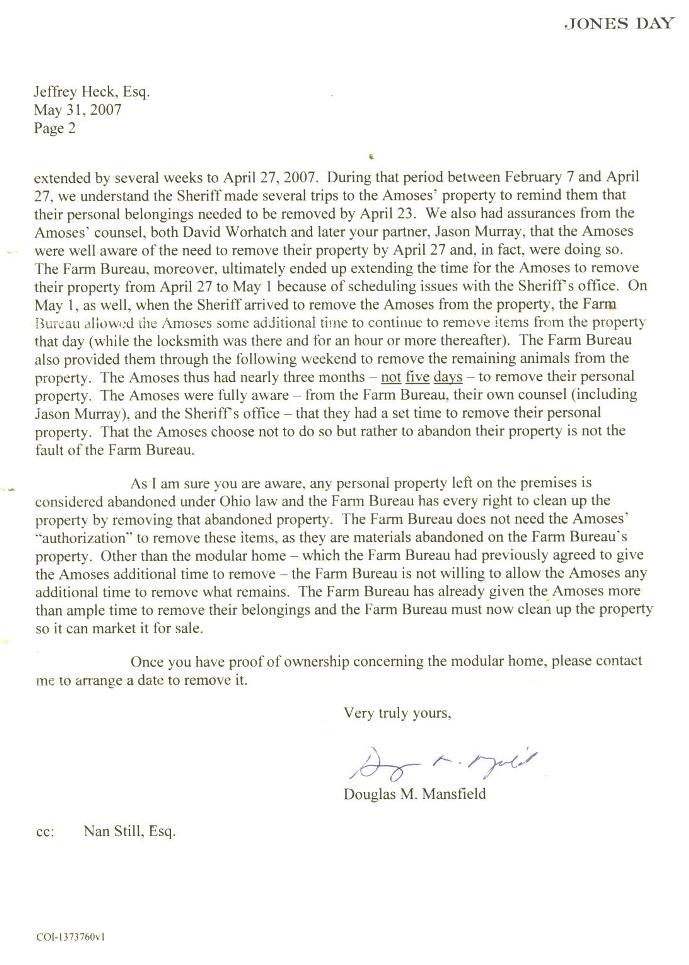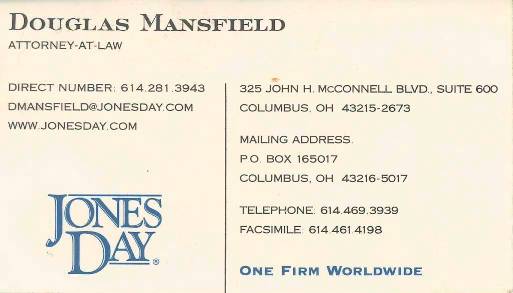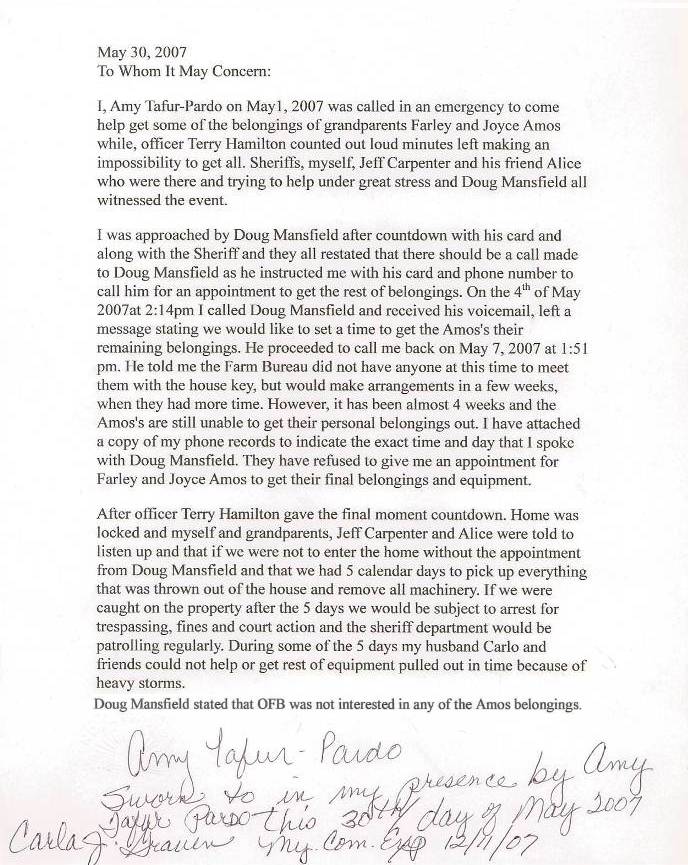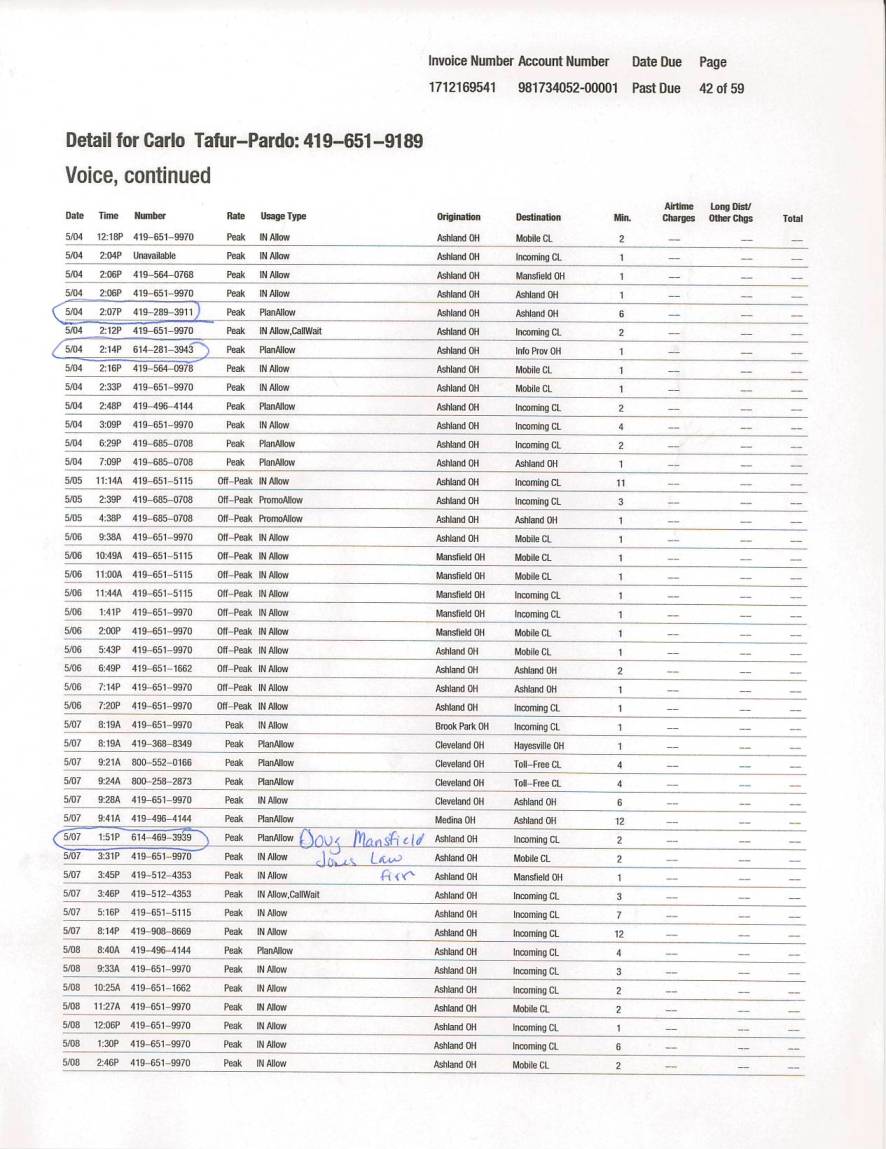 Witnesses observed eviction and no appointment was given to the Amos's for removal of personal belongings. Later the appointment was denied and they said they would not allow the removal of personal belongings.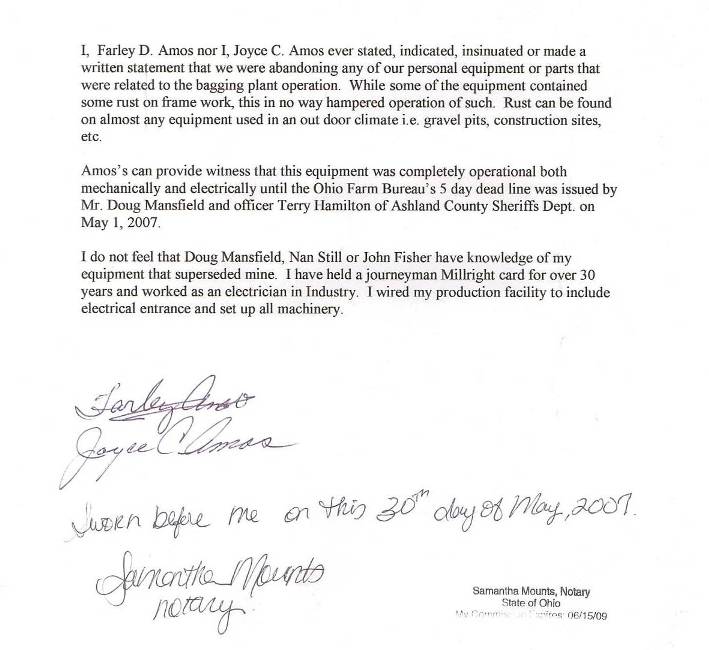 OFBF gave their own authority over the Amos Property
Statement questioning and referencing to letter from Nan Still OFB (in house atty) authorizing Bedford McCown the dealer, to remove the remainder of my personal property.
I was only given until May, 2007. MCCown did not start until May 24, 2007 and Still stated that he had at least until June 18th and possibly longer if needed. Mr. McCowen told Farley Amos in person that he had to get another demolition and scrap hauler to help him. That person was Dennis Caldwell.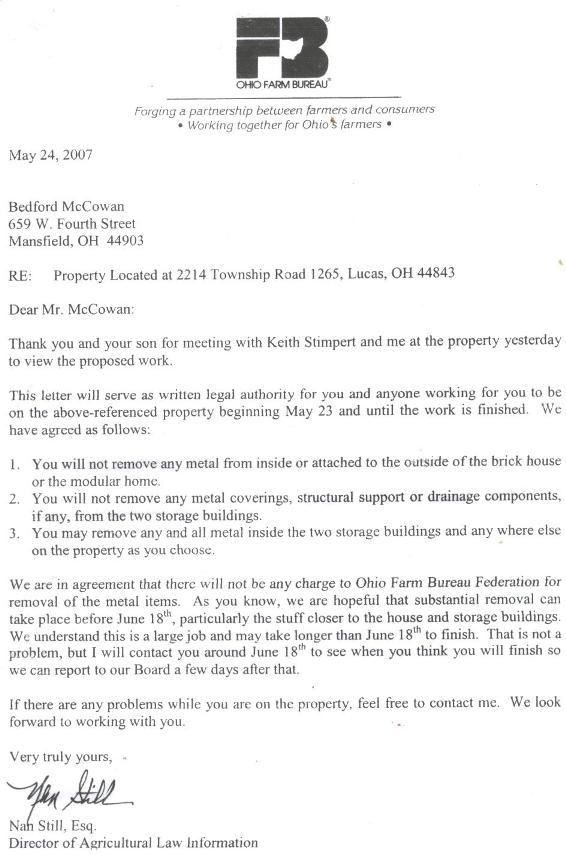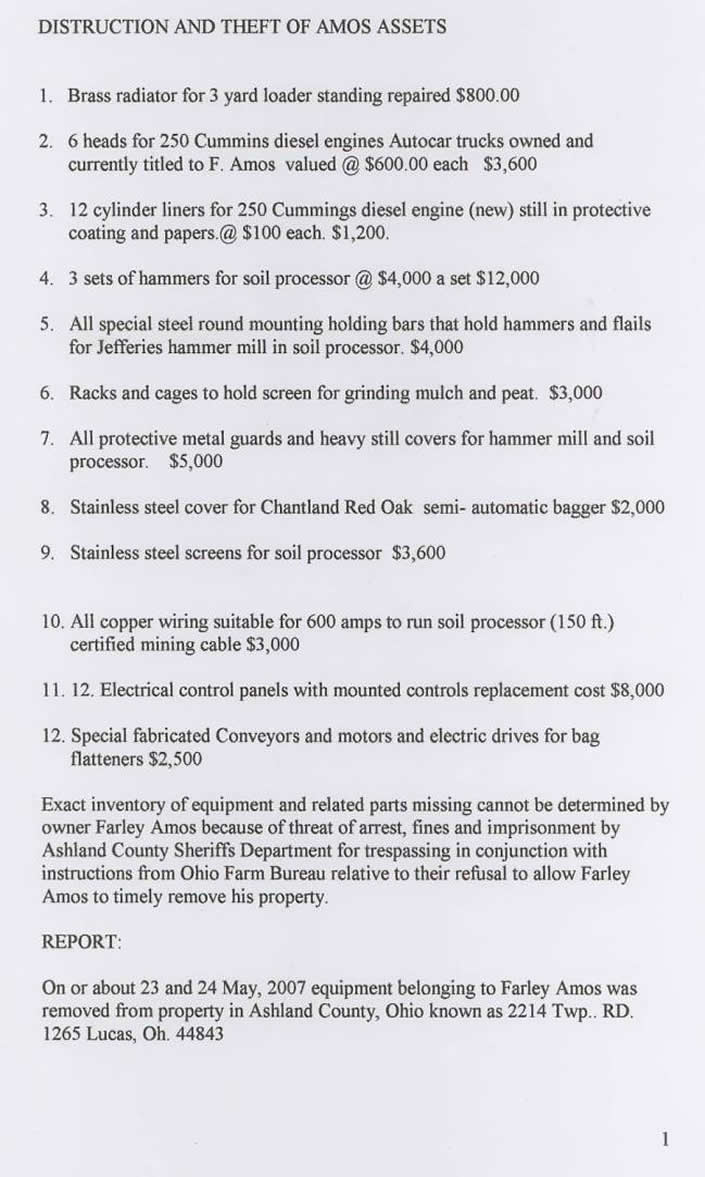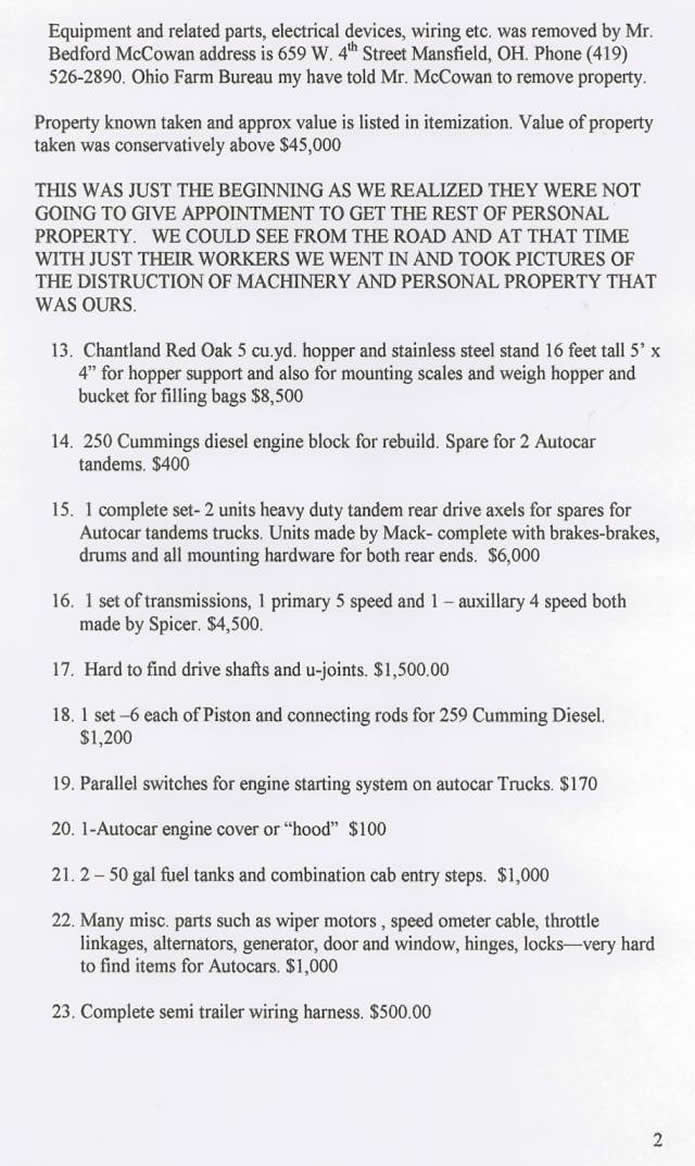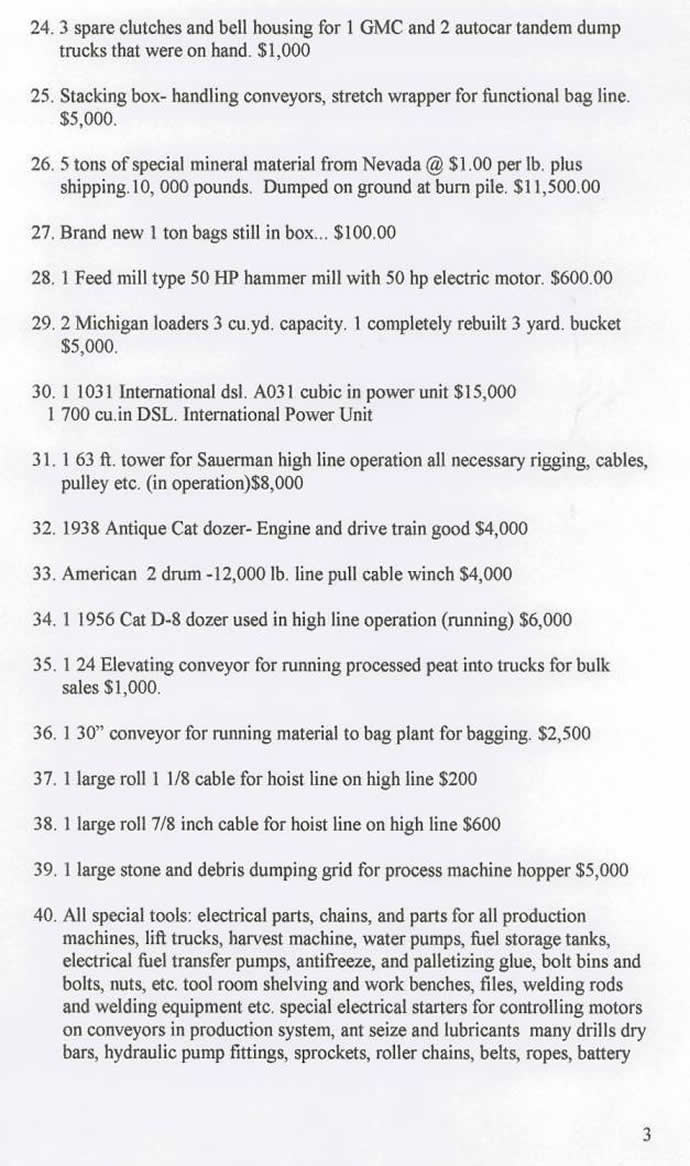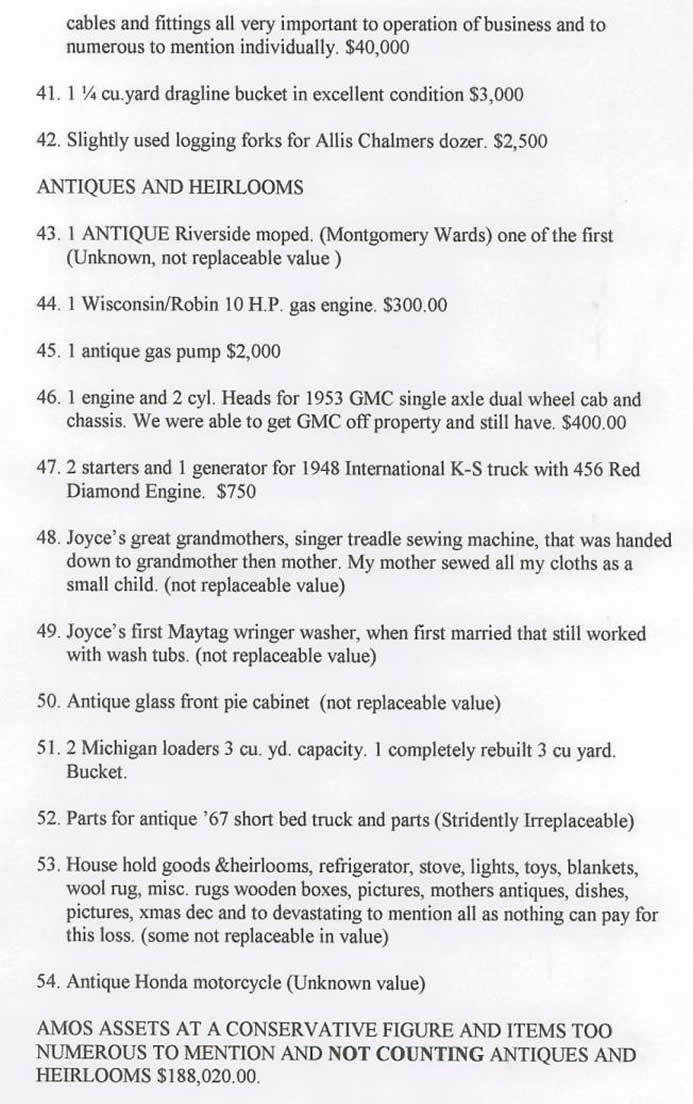 OFB SOLD AMOS HOME, FARM, AND BUSINESS FOR $250,000.00 AND THE HOUSE HAS BEEN BULLDOZED. IF INEQUITIES HERE, IT WILL SOON COME TO LIGHT !!!! IF IT HASN'T ALREADY....